Boeing's Starliner capsule arrived at the International Space Station Friday night (May 20), notching a huge milestone for the aerospace giant and its quest to fly NASA astronauts to and from orbit.
Starliner lifted off atop a United Launch Alliance Atlas V rocket on Thursday evening (May 19), kicking off a crucial uncrewed mission to the station called Orbital Flight Test 2 (OFT-2). About 22 hours later, Starliner began zeroing in on the ISS, performing a series of fly-arounds, approaches and retreats designed to showcase its rendezvous chops.
This orbital dance culminated at 8:28 pm EDT (0028 GMT on May 21) today when Starliner finally linked up with the station, docking at the forward-facing port of its Harmony node. The Boeing spacecraft and station were sailing about 270 miles above the South Indian Ocean as they met in orbit.
"Starliner is looking beautiful on the front of the space station," NASA astronaut Robert Hines radioed to Mission Control from the station after docking.
Live updates: Boeing Starliner Orbital Flight Test 2 mission to ISS
Related: Boeing's Starliner OFT-2 test flight in amazing photos
Image 1 of 5
Image 2 of 5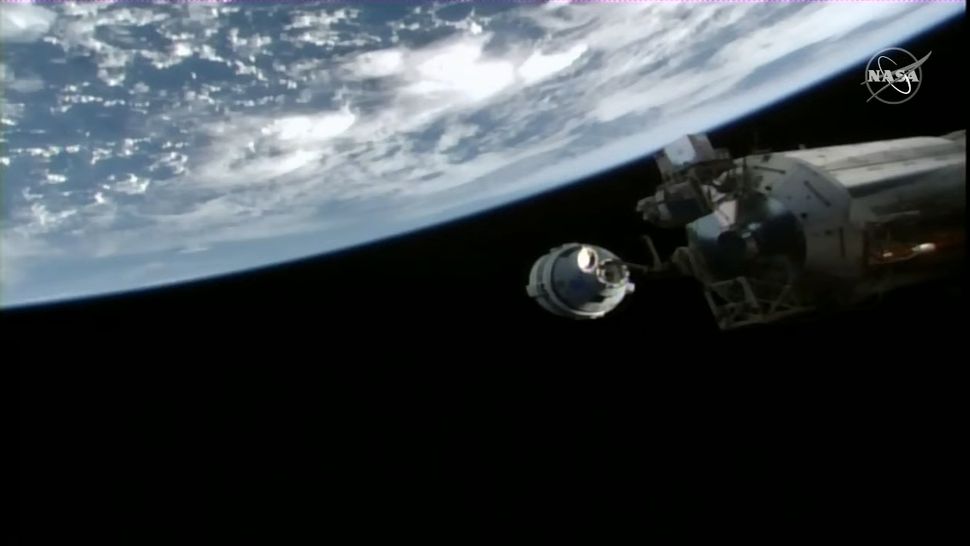 Image 3 of 5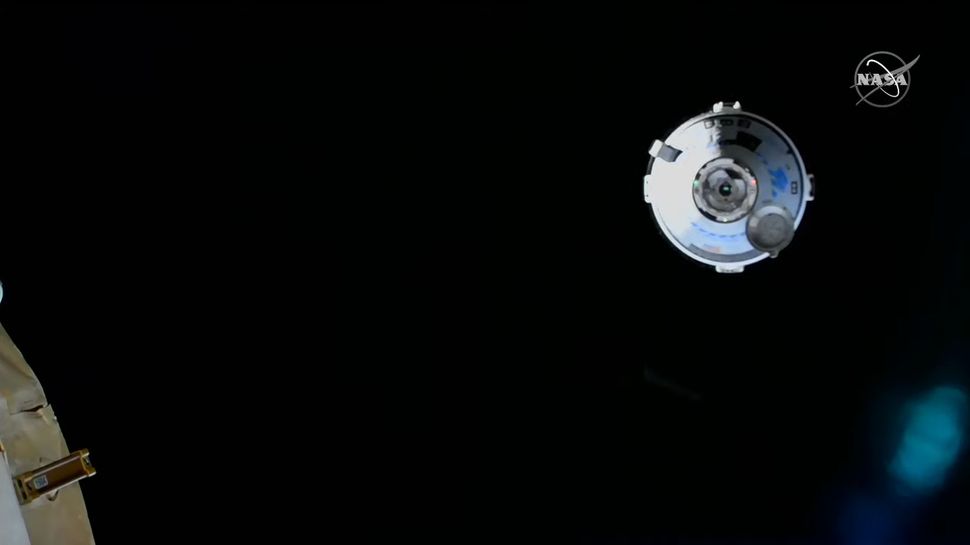 Image 4 of 5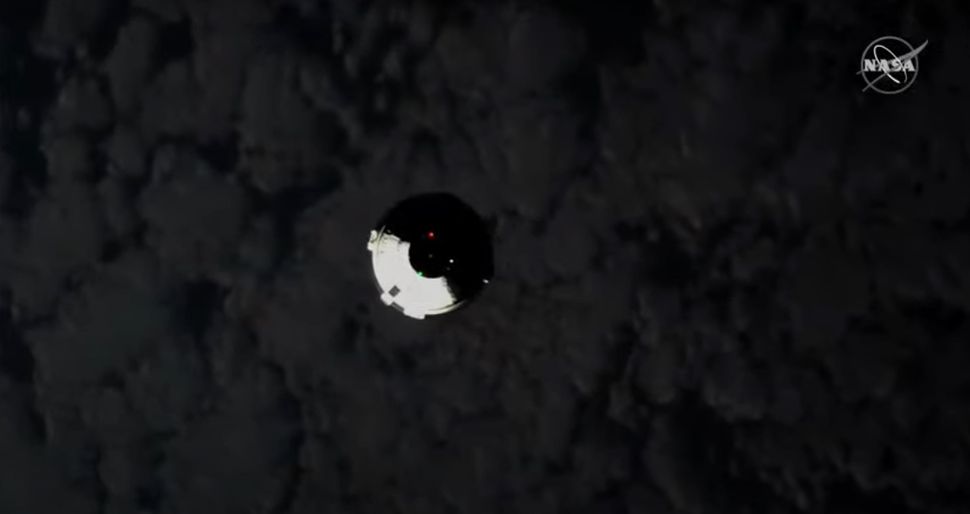 Image 5 of 5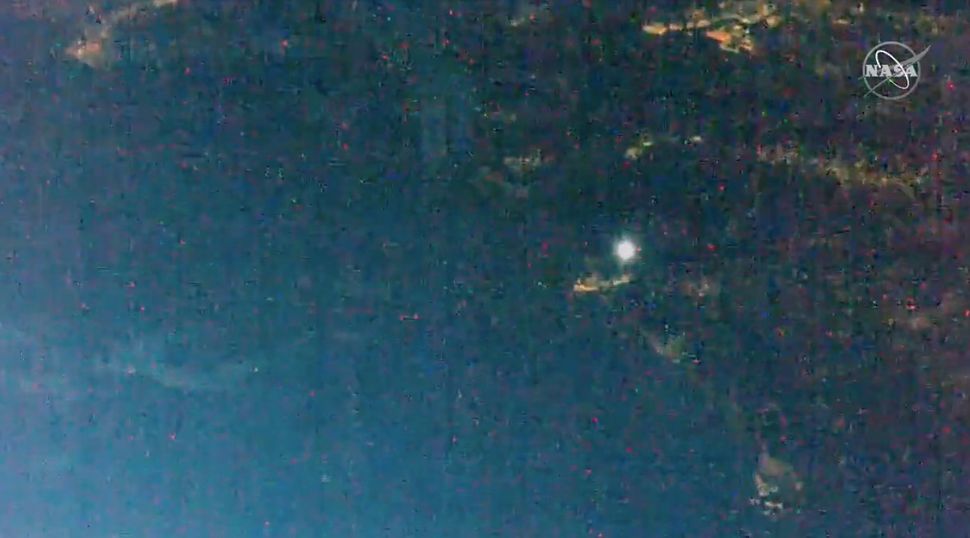 A docking delayed
The docking occurred over an hour later than planned.
NASA and Boeing initially aimed to dock Starliner to the station at 7:10 pm EDT (2310 GMT), but held off initially to await better lighting and communications conditions, then delayed it again to reset the space capsule's NASA Docking System, or NDS, when they detected a small anomaly. That reset worked and Starliner linked up smoothly with its docking port.
"The last few hours have been excruciating, you know, seeng that spacecraft just out of reach of [the] ISS, "Kathy Lueders, NASA's associate administrator for space operations, told reporters after the docking." This is a really critical demonstration mission and it was important for us to get that demo data and get the learning from each of the steps along the way , and really put the vehicle through its paces. "
Sometimes, Lueders added, "that journey takes a little bit longer," but for now, seeing "that vehicle docked now to the ISS is just phenomenal."
For Steve Stitch, NASA's Commercial Crew Program manger, Starliner's docking success was the ultimate birthday present. He turned 57 today, with the NASA and Boeing teams celebrating with a bit of cake before Starliner reached the space station.
"You know, I've had an incredible 24 hours," Stitch said of watching Starliner launch and finally arrive at the space station, even if it docked more than an hour late. "I had to wait a little longer for my birthday present. It was worth the wait."
Starliner's long road to ISS
It was a monumental moment for Boeing, which signed a multibillion-dollar NASA contract in 2014 to ferry astronauts to and from the ISS using Starliner. Today's docking showed that the capsule can indeed make its way to the orbiting lab – something it failed to do once before.
"It was really something to watch," Mark Nappi, Boeing's vice president and program manager for the company's Commercial Crew Program, said in a post-docking press teleconference. "It was really nail-biting watching that vehicle sit out there for a little while until it was time to come in."
The original OFT, which launched in December 2019, ended prematurely after Starliner suffered a series of software glitches and got stranded in an orbit too low to allow an ISS rendezvous. And OFT-2 was originally supposed to lift off last summer, but prelaunch checks revealed that 13 of the 24 oxidizer valves in Starliner's propulsion system were stuck. It took about eight months to identify the cause of the problem and remedy it.
OFT-2 has not gone perfectly smoothly so far, either. One of Starliner's thrusters malfunctioned during its critical orbital insertion burn 31 minutes after liftoff, NASA and Boeing officials said during a post-launch news conference on Thursday night.
That thruster's backup fired up to compensate but failed before completing the burn. A tertiary backup thruster then kicked on, and Starliner was able to get into the right orbit for an ISS rendezvous. That backup-to-a-backup thruster also performed well during a subsequent Starliner engine burn on Thursday night, NASA officials said.
"The system is designed to be redundant, and it performed like it was supposed to. Now the team is working the 'why' as to why we had those anomalies occur," Mark Nappi, vice president and program manager for Boeing's commercial crew programsaid during the news conference.
Mission team members have now determined that the two thruster failures were caused by a drop in chamber pressure, Boeing representatives said in an emailed statement this afternoon. The thruster system "operated normally during all of the propulsion system demonstrations, and with redundancies in place, does not pose a risk to the rest of the flight test," the statement said.
The statement added that Starliner aced a series of trials before it began approaching the ISS, including abort maneuvers and a test of its Vision-based, Electro-Optical Sensor Tracking Assembly (VESTA) system, which it used to lock onto the orbiting lab.
"Flight control teams continue to learn more about the vehicle and about how it is operating in space, and it continues to perform well as it makes its way toward the station," Boeing representatives said in the statement. "The Guidance, Navigation and Control (GN&C) systems are performing nominally. Flight software is executing as designed. Power generation is positive."
The team did identify some unexpected behavior in a "thermal cooling loop," but Starliner has managed to maintain a stable temperature, the statement added.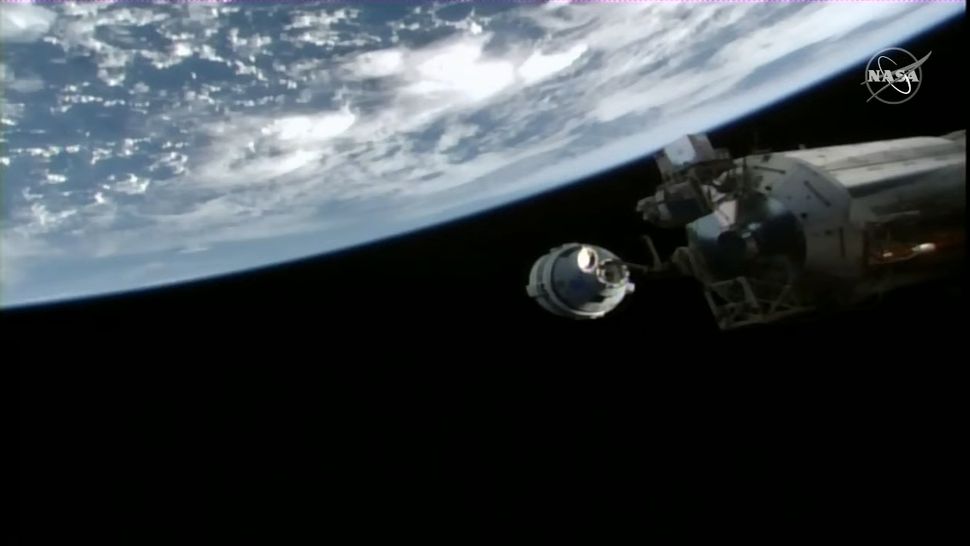 Starliner's road ahead
And Starliner is now safely at the ISS, where it will stay for four or five days before departing for a touchdown in the western United States. If the capsule can ace its remaining milestones, it may well be cleared to carry NASA astronauts to the station, perhaps before the end of the year.
"Today marks a great milestone, providing additional commercial access to low Earth orbit, sustaining the ISS and enabling NASA's goal of returning humans to the moon and, eventually, to, Mars"Hines, the NASA astronaut, told Mission Control from the station as he congratulated the Boeing team. Great accomplishments in human spaceflight are long remembered by history. Today will be no different.
And speaking of OFT-2 milestones – the next big one that you can watch is the opening of the hatches between Starliner and the ISS, after which the astronauts currently living on the orbiting lab can float aboard the new arrival. That's scheduled to happen around 11:45 am EDT (1545 GMT) on Saturday (May 21). You can watch it live at Space.com, courtesy of NASA; coverage will begin at 11:30 am EDT (1530 GMT).
Boeing is not the only company that holds a NASA commercial crew contract; the agency signed a similar deal with SpaceX in 2014. Elon Musk's company has already gotten its astronaut taxi service up and running, launching four operational crewed missions to the ISS for NASA to date. One of the Crew Dragons is currently docked at the station after ferrying its crew to the station in April.
"Our goal was to have two redundant crew transportation systems," Stitch said of NASA's Commercial Crew Program, adding that it finally became reality as Starliner pulled up to the station where a Crew Dragon was already parked.
"It was just a great day to see that," he said.
Editor's note: This story was updated at 10:51 pm EDT to include new comments from NASA's post-docking press conference for Starliner's successful OFT-2 docking.
Mike Wall is the author of "Out There"(Grand Central Publishing, 2018; illustrated by Karl Tate), a book about the search for alien life. Follow him on Twitter @michaeldwall. Follow us on Twitter PSpacedotcom or on Facebook.